Sport Event Systems
Event management requires the coordination of a complex range of activities. A vast amount of data has to be recorded and processed with GDPR compliance.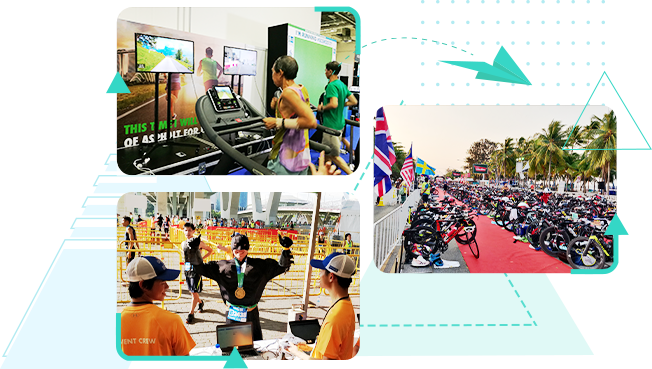 Event 
Management

Systems

You want to give your athletes & sports event participants the best possible experience. With our software solutions, you'll have the tools to give that bit extra that will lift your event to the next level.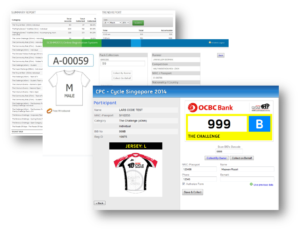 Race Pack Entry Collection (REPC) Systems

The bigger your event, the more important the management of your Race Entry Pack Collection (REPC). To ensure the correct distribution of the race packs (Bib Numbers, Timing Chips, Shirt Selection, Add-on Giveaways, etc.) the REPC modules offers an easy-to-use interface.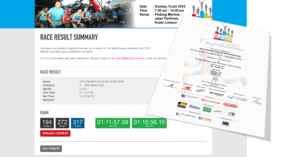 Results & eCerts

No more uploading of endless PDF result lists! The participant can simply search for his/her result and download the respective E-Certificate.
As part of the ALL-IN-ONE solution, the Results & E-Certificate module is the last point of contact for your participants with your event and add the sparkling touch as the last event experience to the overall event impression.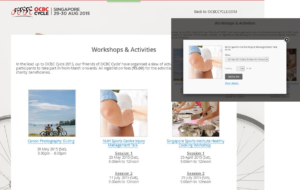 Running Clinics & Workshops

Lead up and side events are almost as important as your main event. The Clinic & Workshop module allows you to setup such events easily.
You can set limits to your activities and restrict the participation to registered runners only or open it up for public.
If required the activities are chargeable then registration can be linked to any common payment gateway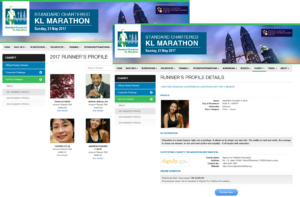 Participant Profiles

With the Runner's Profile platform, it is an excellent way to engage with your runners. In addition it can build the 'bridge' between your event and selected charities.
By setting up a profile, the runner can, for example, raise funds for their preferred charity and promote the charity cause, as well as the event. Donations can be made directly to the charity and tax exemption receipts will automatically be sent to the donors.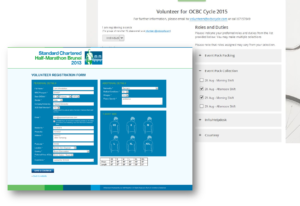 Volunteer Management Systems

Organisers have to coordinate hundreds of volunteers for their events and manage different Days, Shifts and Roles. All these information can be loaded into the Volunteer Management System (VMS).
Interested volunteers can view all event data and submit their personal details via online registration form.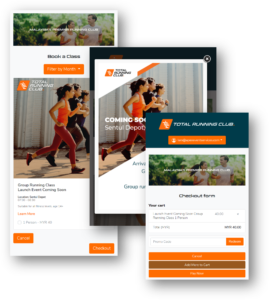 Running Club Systems

Membership Management available. Send welcome messages and renewal reminders automatically.
Promote your club's races to your members. Set up an online store to encourage merchandise sales, both directly on the club website and within the membership registration process.
Simplify and Amplify now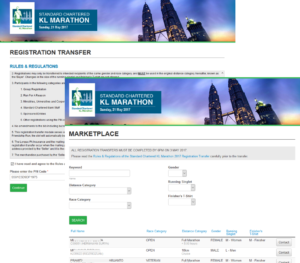 Bib Transfers and Marketplaces

Hot items create demand and attract black markets: To avoid illegal trades for your event on black marckets, the BIB Transfer Module allows participants to transfer BIBs legally on your event platform.
Interested participants can browse through the 'marketplace' and look for matches within the preferred category or competition. The Organisers will always have the latest data at hand and, e.g. in case of an emergency, is able to pull out the personal/medical details of the respective runner. The BIB Transfer Module can also be an additional source of income if transfers are made chargeable.
Using a QR code scanning solution – the centralised database will show instantly if the participant has collected their respective items & it helps avoid shortage of goodie bags or give-aways.
Finisher Tee Collection Demo Video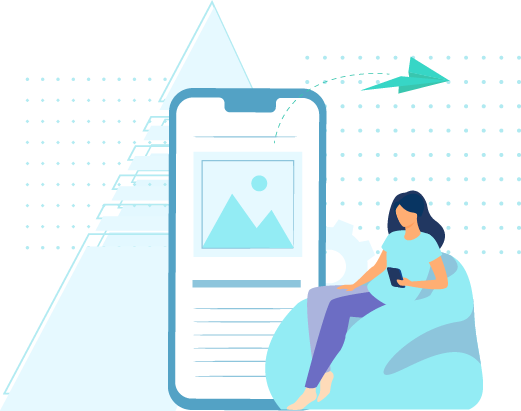 Ultimate Event Management System
You want to give your athletes & sports event participants the best possible experience. With our software solutions, you'll have the tools to give that bit extra that will lift your event to the next level.
Do You Need Customisable Solutions or Off The Shelf?
Our approach is to keep it open and flexible systems in which third party modules can be integrated as well, just the way you'd like it.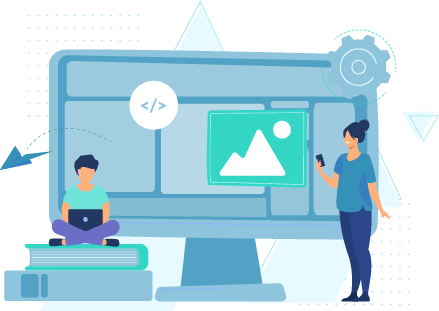 A Few Things We'd Like to Highlight

The collected data is solely owned by you. Neither Apex, nor any third party can use the collected data and spam your participants with their marketing campaigns.

Use your own event and/or registration URL (eg: register.yourevent.com)

Verify NRIC, Email and Phone formats to enhance the integrity of your database.

Allow third party data to be uploaded (e.g. sponsor staff ID's, bank identification numbers, etc.) to auto-apply discounts and personalized registrations.

Set your own email sender (eg from: info@yourevent.com) to allow participants to reply easily to you and not a third party.
Off The Shelf
Clean and easy, Our shelf software covers most of what you'd need to run a successful event.

Runtixx REGS
Semi-customized system provides you with all essential functions for your event registration. Select additional features like Group/Team Registrations, create your own registration Codes or add your Merchandise Products to generate additional revenue.

Runtixx PAYS
Don't have your own Payment Gateway? No Problem! You can make use of our Payment Services.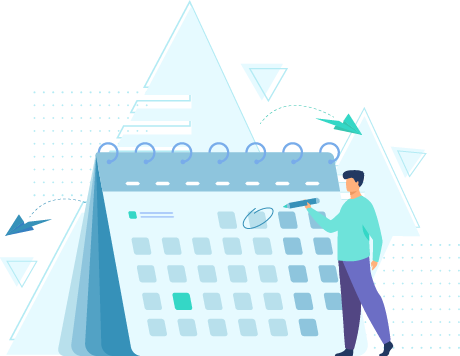 Runtixx EPACS
Our Event Pack Collection System (EPACS) caters for all common collection setups. Pre-allocate your bib numbers or assign them on the spot. Optionally you can print a collection slip with our runTiXX receipt printers.

Runtixx WEB
No matter what your kind of event you are organizing, a website is essential to communicate with your participants and to deliver strong marketing messages whether your event is small, large or in-between, well-established or brand-new.

Runtixx RESULTS
Runtixx shows the race results in your event design and offers your participants to download their eCert.
Be Confident Stand Tall Knowing You're Working With A Passionate Team
We Could Go On, But We'd Recommend Getting In Touch For A Demo
Let Us Show You What We Can Do For You